What Happens When a Lawyer is Censured?
When it comes to the world of law, there are many phrases and terms that are only used in this particular field. Because of this, individuals are often quite confused when it comes to certain situations they may come across while working with a lawyer. One such situation which is often confusing is that of censuring.  
So, what does it mean when a lawyer is censured? In the most basic sense, censuring is a form of reprimand for a lawyer who is found to be acting in a way that is unprofessional. Censuring is less severe than a suspension or disbarment, often without public implications that prevent the lawyer from practicing law.
There are several reasons that a lawyer may be censured, some requiring public acknowledgment and some that permit the censure to remain private. For this reason, there is great uncertainty regarding what it really means when a lawyer is censured. 
In this post, the lawyers at Truskett Law provide clarification on the topic of censuring as well as other forms of discipline a practicing lawyer may face. 
Can a Censured Lawyer Continue to Practice Law?
The most important question individuals have regarding a lawyer being censured is whether or not they are able to continue practicing law. As you may know, several forms of reprimand exist for practicing lawyers, each differing in severity and consequences. 
When a lawyer is censured, they are found to have been acting in a way that is unprofessional. Their unprofessional actions, however, are not grounds for disbarment or more severe forms of disciplinary action. For this reason, lawyers can continue to practice law even after they have been censured.
Conditions for Censure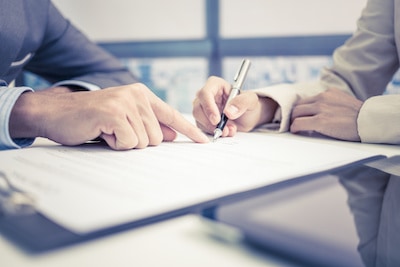 The term 'professional misconduct' encompasses many things. So, what are the conditions for censure? 
A lawyer may be censured for the following reasons:
The lawyer is not in possession of the qualifications necessary to practice law.
The lawyer is found to be lacking in professional integrity or character.
There may be other situations that constitute a censure. In some cases, a lawyer may agree to be censured as a way to avoid a public investigation and hearing.
Censured vs. Sanctioned
So, what is the difference between a lawyer who is censured and a lawyer who is sanctioned? In some instances, these two terms can be used interchangeably. A sanction is another form of disciplinary action with several levels of severity. Sanctions for lawyers include limitation, financial restitution, admonition, reprimand, probation, suspension, and disbarment. 
Censure falls within the realms of the varying levels of sanction. Some individuals refer to censure as a "slap on the wrist" for lawyers. However, it actually falls somewhere in the middle when it comes to the severity of sanctions. 
A censure is more serious than a reprimand. However, it is not as serious as a suspension. When a lawyer is censured, they are reprimanded, either publicly or privately, for their actions. However, they are not prohibited from practicing law as they would otherwise be following a suspension.  
Like many other forms of disciplinary action, a censure remains on your public record for the remainder of your professional career. In many situations, this can prevent the lawyer from moving forward in their field and they may no longer want to practice law. 
Other Forms of Discipline for Practicing Lawyers
There are many other forms of disciplinary action for practicing lawyers. Oftentimes, these are combined under the term sanction which we have briefly discussed. You can learn more about what it means when a lawyer is sanctioned here. Let's take a look at some of the details surrounding the other types of discipline that a lawyer may face for violating the professional code of ethics.
Probation
Similar in severity to a censure, probation is a form of discipline that allows the lawyer to continue practicing law. Unlike a censure, however, lawyers who are under probation will be required to practice under the supervision of another lawyer. 
Most lawyers who receive this form of discipline will remain under probation for 2 years. If at the end of the initial probationary period it is determined that the lawyer may repeat the offense, the probation may be extended. In some situations, another form of discipline may be required. 
Suspension
More severe than censure or probation, a suspension may be necessary if a lawyer is found to be guilty of an ethical violation. With a suspension, the lawyer is unable to practice law and must inform all parties involved of this fact within ten days. 
They are unable to accept any new clients for the duration of their suspension. Following the completion of their suspension, the lawyer must follow certain procedures in hopes of reinstatement.
Disbarment
Finally, the most severe form of disciplinary action that a lawyer may face is disbarment. When a lawyer is disbarred, they are deemed no longer able to practice law. This decision is final, the lawyer is not eligible for reinstatement.
While disbarment is not incredibly common, there are several reasons why it may occur. A lawyer may face disbarment for fraudulent activities, actions such as drug or alcohol use that affect their practice, involvement in felonies, or a number of other serious offenses. 
In addition to relinquishing their ability to practice law, a lawyer who is disbarred will also likely face criminal repercussions.
Should You Hire a Lawyer Who Has Been Censured?
So, should you hire a lawyer who has been censured? This is a question that many individuals ask themselves or others. While it may not be the most serious form of disciplinary action against a lawyer, censure is a serious matter! It is important to carefully research why the lawyer was censured before you agree to work with them. 
At the end of the day, it is up to your best judgment to determine whether it is wise to proceed with the censured lawyer as your professional legal representation. 
Do you have more questions regarding legal matters? You can find more simple legal information here.