Recreational Marijuana Use in Oklahoma
When it comes to marijuana use in Oklahoma, most people can get perplexed quickly. Although medical marijuana is legal in Oklahoma, recreational marijuana is not. You might have been confused about that (with good reason). Ever since the legalization of recreational marijuana in 2018, more and more dispensaries have popped up all over the state. These days, you can find a weed dispensary just about anywhere, especially in the larger cities (of course, not all dispensaries are created equal, so do your research).
Is recreational marijuana legal in Oklahoma? No, recreational marijuana is not legal in Oklahoma. Still, lax laws concerning medical use make it reasonably accessible to anyone dealing with pain, anxiety, or other symptoms that marijuana can aid. There are tons and tons of people searching for pain relief through cannabis, and Oklahoma's relatively new legalization of it for medical purposes has opened up the market.
Cannabis shops are ranging from lower-end to upscale dispensaries with one-on-one consultations. And most people can access these shops in almost every Oklahoma county. Let's take a closer look at legal marijuana use in Oklahoma.
Medical Marijuana Authorization in Oklahoma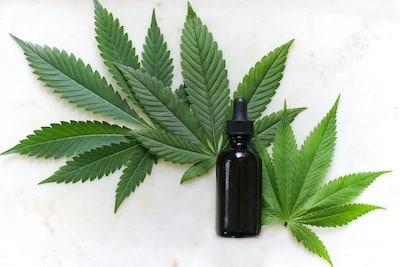 How do you get authorization to use medical marijuana? Well, it's all up to your holistic doctor (kind of). You'll need a medical marijuana card. This is obtained through an online recommendation form, which will require a recommendation from a doctor. 
The rule is that the doctor strictly adheres to an accepted standard policy. This means that they would consider this to be a prescription to a patient. This is to prevent a patient from merely asking to be prescribed something when they do not require it for their health. Your doctor will list all of the medical conditions that require you to need medical marijuana in the recommendation form. 
Stress, anxiety, and pain in your body can make even the smallest of tasks seem like a mountain. It's hard to be productive, helpful, or present with your family when you don't even feel like yourself. That's why medical marijuana can come in handy for those of us who qualify for it.
Although it is a beneficial substance, you still can't just grab a bag at your local grocery store, though. You need to go through the process to ensure that the people who need, get it. The process is worth it. Once you're able to find pain relief, you'll be glad you took the necessary measure to get your medical marijuana card. Continue reading to learn more about the steps to get your medical marijuana card to combat constant pain or anxiety. Thankfully, the process isn't too hard! 
Obtaining a Medical Marijuana Card in Oklahoma
It is a fairly streamlined process. First, you'll want to check over the qualifications for receiving your medical marijuana card as an Oklahoma resident. There are a few essential qualifications to be aware of: 
You must be at least 18 years or older. 
You will need a recommendation from a doctor. 
Keep in mind that Oklahoma hasn't explicitly approved conditions to be treated by medical weed. So you can't just prove that you have anxiety or chronic pain. You will need an actual recommendation from a doctor stating why they approve you to be treated with medical marijuana.
The first step in the process of applying for your card is to visit your doctor. Although doctors cannot prescribe marijuana (it is not an FDA approved drug) as they would an antibiotic or other prescription, they can recommend it if they believe it would make a marked improvement in your symptoms.
Conditions for Medical Marijuana Card
Remember, the first step to getting approved to have a medical marijuana card in Oklahoma starts at the doctor's office. If you have a specific health condition, it's more likely for your doctor to prescribe cannabis to you. Some of these conditions are:
Inflammation 
Epilepsy 
Insomnia
Anxiety 
Chronic Pain 
Severe Nausea 
Glaucoma 
Crohn's disease 
Depression
If you believe that medical marijuana can aid you with one of these conditions, or another one, go to your doctor and discuss it with them. Many individuals find medical marijuana helpful after suffering from a common personal injury case such as a car crash or other accident. Working with a lawyer to process a personal injury claim can lead to anxiety and depression, on top of physical pain and discomfort following your accident.
With more and more studies finding that medical marijuana can improve these health conditi0ons, finding a doctor shouldn't be too hard. Make sure that you show your doctor any of your former prescriptions as well as your health record. They will want to ensure that recommending medical marijuana is the right step considering your full history of health. 
Applying for a Medical Marijuana Card
After looking over your history and analyzing your condition and symptoms, the doctor may or may not determine you are eligible to apply for a medical marijuana card. If they do, they will fill out an online form on your application for a card.
This form is state-provided and will be a crucial part of the application process. Some of the details that your doctor will define in the document are listed below:
Length of time you are approved for medical marijuana
Approved consumption methods
Approved dosages
Keep in mind your doctor will only suggest marijuana if you have a severe ailment. While Oklahoma does not have to specify the qualifying conditions, the doctor is less likely to approve a condition if it's not one that medical marijuana has been proven to treat. Many studies have confirmed marijuana helps people with symptoms relating to pain, so be sure to document any of your symptoms and discuss them with your doctor. 
The next step in getting your medical marijuana card is to start the online application process. While the card itself will not be online, you will need to fill out the application online. Before you begin this application, we recommend gathering all of the documentation you will need to fill out the application correctly.
Documents Needed for Medical Marijuana Card
The documents you will need are listed below: 
ID Photo: You will need to submit a clear, full-color, full-face photo of yourself. 
Proof of Identity: This is a given for almost any application. This can be a driver's license or identification card, a U.S. passport, or even a tribal identification card.  
Email Address
Proof of Residency: You will need to present evidence of your Oklahoma residency. This could be the front and back of your Oklahoma identification card, voter identification card, or even a utility bill. However, a driver's license or state-issued ID card are the ideal candidates.
Doctors' Recommendation Form: As we mentioned before, a physician recommendation form is essential for this application. The doctor will fill the form out for you, and it needs to be filled out within 30 days of your application. 
Medicaid or Medicare Insurance: If applicable, you will put in your Medicaid, Medicare, or SoonerCare insurance card or enrollment information. 
Once you have your information gathered and your physician notified that you need the online recommendation form, it's time to start the official application on the Oklahoma Medical Marijuana Authority page. Keep in mind that there will be a $100 application fee (the fee will be reduced with Medicaid or Medicare). You can then fill out your application for a medical marijuana card, which will last for two years. After your application is ready, you can hit submit!
It might take a while for the application and the paperwork processing to complete, not to mention waiting for your doctor to fill out the recommendation form. The typical time to get a response from OMMA will be around two weeks. Keep in mind that applying for your card does not been you will receive approval, but either way, you should hear back from them. If you are approved, you will need to repeat the process in two years if your symptoms persist. 
Finding Legal Cannabis in Tulsa
Another question that pops up when it comes to medical weed is where to get the best kind for your symptoms? Well, you can't just go to your local pharmacy to pick some up. You'll need to do your research and find a reliable dispensary with high-quality cannabis products. Although dispensaries are relatively popular in Oklahoma now, you don't just want to pop into anyone. 
Even though many dispensaries offer Cannabis in Tulsa, you want to ensure that you choose excellent products and service. Be sure to check out the customer reviews and see what other people have to say about the quality of the products and the store's overall atmosphere. You'll want your dispensary to have knowledgeable employees who can lead to the right products for your symptoms. 
The most important thing in applying for your medical marijuana card in Oklahoma is to properly prepare. You don't want to send in an application that does not provide the full scope of your symptoms. You also want to make sure you have ensured your identity and the legitimacy of your doctor's recommendation.
If you're qualified and you follow the steps thoroughly, you should be able to receive an online Oklahoma medical marijuana card. Medical marijuana can aid patients in many different diagnoses and symptoms, so don't hesitate to reach out to your doctor and ask if this could be an excellent route to alleviate your pain. Although recreational weed is not legal in Oklahoma, that doesn't mean that you cant use marijuana to help prevent and treat pain.  
Thank you for reading Legal Blaze! Find more simple legal information here.