What Happens When a Lawyer is Sanctioned?
Legal sanction is a term you are probably unfamiliar with as a member of the general public. In its most basic form, a legal sanction is a penalty, of varying degrees of severity, that provides incentives for obedience to the law, rules, and regulations. In this article, we will help you understand the term in more depth and answer your questions about what happens if your lawyer gets sanctioned.
So, what does it mean when a lawyer is sanctioned? A sanction is a disciplinary action that restricts a lawyer in some way. As with any punishment, there are varying levels of severity:
Disbarment
Suspension
Probation
Reprimand
Admonition
Financial Restitution
Limitation
The court and/or the board of the American Bar Association has the ability to impose sanctions on an attorney. If a lawyer is sanctioned, it will be made public under most circumstances, as a means of protecting the public interest.
Factors in Imposing Sanctions
There are 4 specific factors that the court considers when imposing sanctions. After a lawyer has been discovered of misconduct, the court or board will review the standards put forth by the American Bar Association.
Whether the lawyer has violated a duty owed to a client, to the public, to the legal system, or to the profession
Whether the lawyer acted intentionally, knowingly, or negligently
The amount of the actual or potential injury caused by the lawyer's misconduct
The existence of any aggravating or mitigating factors
Types of Sanctions for Lawyers
Once sanctions have been imposed, their nature will be publicized in the case of disbarment, suspension, probation, and reprimand. If these sanctions are imposed in court, a written statement providing the opinion and its justification for the sanction will be made public.
Disbarment
Disbarment is the harshest form of a legal sanction. Most often, disbarment will not be imposed based on only one situation of misconduct. The decision to disbar an attorney is made with the reasoning that the lawyer is no longer fit to practice law.
Reasons for getting disbarred include: willfully disregarding the interests of a client, engaging in fraud, theft, having a history of dishonesty, violation of the professional code of ethics, alcoholism or drug abuse which affects the attorney's ability to practice, misrepresentation, and any felony involving "moral turpitude."
If an attorney is found guilty of any of the previous actions, they will no longer be allowed to practice law.  Their license will be stripped, and they may be subject to criminal punishments.
Suspension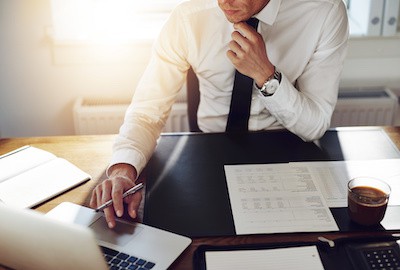 Suspension occurs when a lawyer faces an ethical complaint, undergoes an investigation, and is found guilty of misconduct. Once a suspension is instated, an attorney must follow a series of steps if they hope to be reinstated in the future.
Within ten days of the suspension, an attorney is required to notify all clients, co-counsel, and opposing counsel of the matter. It is possible that they will also be required to report the suspension to any financial institutions. In some cases, they may have to report their suspension to other third parties as a means of protecting the public.
Attorneys are required to return client-owned property and files and follow the proper procedures to withdraw from any active cases. They are not allowed to take on any new clients during the suspension or on the first day of reinstatement. It is important that they provide proof of their compliance with the suspension as well. This is one of few situations where a lawyer can quit a case.
Suspensions can last anywhere from 30 days to up to three years. The duration will be reflective of the nature of their misconduct and any other circumstances involved.
Probation
Probation is a sanction that allows an attorney to continue to practice, however they will be under supervision. This sanction only occurs in cases where there is a small likelihood that the public will be harmed while the attorney goes through the rehabilitation process.
Under probation, the respondent must consent to the sanction or otherwise object – where the charges must be made formal in court. The terms of the probation will specify a periodic review which will provide a progress report and determine if the probation will be terminated or extended.
The probation sanction will typically last for 2 years or less; however, it can be extended for another period of 2 years if necessary. If it is determined that the problem will not be resolved, then probation may not be appropriate for the circumstances.
Reprimand
A reprimand is a sanction imposed in cases of relatively minor instances of misconduct. Under this sanction, formal charges and a hearing are required before it can be imposed. The reprimand will be given in person or written and delivered to the respondent by mail.
Any reprimand will be published in the official reports, as well as the journal of the state bar. Additionally, reprimands are published in a newspaper in each judicial district where the lawyer maintained an office for practicing law. The reason for publishing is to guide other lawyers in their practices.
Attorneys are able to continue practicing, under a sanction of reprimand. There may be restrictions placed on them during this time, negatively affecting their practice as it is made public.
Admonition
One of the only sanctions that can be kept private is an admonition. This is because the sanction is imposed prior to formal charges being filed. If the respondent objects, formal charges will be made and the matter will become public.
In cases where an admonition is necessary, the misconduct actions are minor. They resulted in little to no injury to a client, the public, legal counsel, or the profession.
An admonition requires the consent of the respondents as well as the approval of a hearing committee chair. Admonitions will be put into writing and delivered either in person or by mail to the respondent. In order to deter other lawyers from making the same mistakes, the admonitions will be published in a report, however, the name of the lawyer will be omitted.
If a lawyer receives an admonition, it is a means to inform his or her that their conduct was/is unethical. However, it does not necessarily stigmatize them in the eyes of the public as need protection.
Financial Restitution
The most common sanction imposed on attorneys is financial restitution. This occurs if an attorney fails to turn in reports or files on the correct date and time as stated in court or by a judge. An example would be a fine of $200 for failing to meet a deadline.
Financial restitution is a minor sanction; however, it is something that most other sanctions also require as they draw a conclusion. If an attorney is seeking reinstatement or is supplying their proof of compliance throughout the imposed sanction, applicable restitution is expected to be included.
Restitution is used as a means to reimburse the court and/or agency for the cost of any proceedings required to file the sanctions.
Limitations
After an attorney is found guilty of misconduct and any sanctions are subsequently imposed, limitations may be assessed for future practice. This is especially true if misconduct is repeated or multiple sanctions are imposed.
Related Questions
Why are sanctions granted or denied?
There are no set rules on granting or denying a motion for sanctions to be imposed. Though we have a list of sanctionable offenses, the court and board of the bar association ultimately have the final say in the decision. In certain cases, some attorneys may find the opposing counsel to be difficult, or otherwise unreasonable.
Rather than submitting motions for sanctions to be imposed if some questionable action is committed, attorneys must acknowledge that there is a sound legal analysis behind a sanction request. If you are a lawyer, you should do well to remember that sanctions are intended for serious offenses and should not be used as bullying tactics.
How common is it for lawyers to receive sanctions?
Sanctions other than financial restitution are not very common. Misconduct actions must be quite severe for probation, suspension, and disbarment to occur. When attorneys pass the bar exam, they take an oath swearing that they will do everything in their power to uphold and protect the law to the highest standard. This oath allows the public to put their trust in the justice system. If sanctions are imposed, it is to make the justice system stronger. Sanctions demand that our lawyers, our protectors, do better.
Thank you for reading! You can find more simple legal information here.