What Happens if You Don't Want to Be a Lawyer?
So you went through the 3 years of law school, got the expensive degree, passed the bar exam, and now you've decided you don't want to be a lawyer. What's next? While it can be difficult to shift your picture of the future, I've come up with a few steps to help you accept the change and move on to something that makes you happier.
What do you do when you no longer want to be a lawyer? This is a complicated decision, but here are a few steps to follow: 
Come to term with your decision
Figure out what you really want to do
Combine your knowledge and education with your next venture
Set a series of goals
Create a plan to accomplish those goals
Leverage your network
Begin your dream career
Keep reading to learn more about this process.
Come to Terms With Your Decision
It can be overwhelming to pick a career you'll potentially have for the rest of your life when you're only 18 years old. Sometimes we face pressures from family, ourselves, and society to choose a lucrative degree path that we think we might enjoy. And sometimes, we believe we really do want a career in medicine or law, etc. but then we are in school, or we finish school and decide that was never what we wanted. In fact, many lawyers quit the profession.
Take the time you need to accept that a change is what's best for you. Don't let the fear of what others may think keep you from being truly happy. Yes, your degree was expensive, but it's not worth it to work every single day for years doing something that you don't love.
If you are currently working in law, you will need to explain your reasons for leaving the job. Now it's time to figure out what you do want to do, and how can you get there with the knowledge and degrees you already have.
Figure Out What You Really Want to Do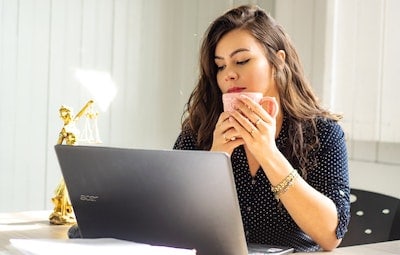 The first step in figuring out what you want to do is breaking down the parts of being a Tulsa lawyer that you enjoy. Is it advocating for clients? Researching? Problem-solving? There should be at least one thing you learned in law school or experienced while practicing that you liked. 
Perhaps you simply need to adjust your focus in law and pursue becoming a civil litigation attorney or a contract lawyer.
Once you have determined this, you can begin repurposing those skills so that you can translate them into a new career. If you enjoyed the interpersonal interactions with clients something in PR or communications might be perfect for you!
Even though it may seem like everything you know about being a lawyer is specific only to a career in law, it is far easier than you can imagine directing those talents toward a new job in another sector. Employers will always appreciate you bringing something extra to the table – a background in law might be exactly what they're looking for without even knowing it.
Combine Your Knowledge & Education to Pursue a New Venture
You've already determined the aspects about being a lawyer that you enjoyed, and figured out the new direction you want to head – now it's time to merge those ideas and find the perfect career for you.
Don't be afraid to make a certain skill or talent work in an unexpected way. And don't be deterred by job descriptions that may not fit with your background. Use your training to bring about the conclusion you want.
Whether this means you begin working in the legal department before moving laterally into a position you prefer, or practicing law on the side until you're ready to open your own business, take the necessary steps to get what you want. Finding a job takes time, sometimes longer than we wish, but oftentimes it's worth it to find the thing we truly love to do.
Set A Series of Goals
Setting a series of goals is an important step on the path to getting what we want or accomplishing an objective – business, personal, or otherwise. There are different types of goals that we can set that keep us focused on the end game, they give us something to look forward to and something to work toward.
Two major types of goals are necessary to help you find happiness in a new career: short-term and long-term.
Short-term goals: a goal that is achievable in the immediate or near future; incremental steps that lead you to your end goal; could be weekly or quarterly – these should be items that require you to work hard to reach them, but also reasonable enough that they can be attained in a shorter time frame.
Long-term goals: a goal set at least a year into the future; typically the answer to the question "Where do you see yourself in 5, 10, 25 years?"; your short-term goals are designed to help you reach your long-term goal.
Create a Plan to Accomplish Those Goals
Organizing your goals is the next important step on the path to finding your perfect career. Now that you know what you want to achieve and the time frame you want to achieve it in – it's time to make a plan.
Writing down your goals has a huge impact on you mentally – you are more likely to accomplish them. Find a calendar and write down your goal on the day you want to have it completed. Once you've filled in the big dates, start going back and filling to-do lists or steps you have to complete to finish the goal successfully.
Besides setting the goals and writing them down, you should make a connection with someone in the industry that can help you along the way. In addition to this person, have a friend become your accountability partner to make sure you are staying on track.
Leverage Your Network
If you've finished law school, you should have a fairly large network of people you can reach out to when looking for a new career. Your peers will have spread out, practicing law in various areas where they've made their own connections. Use this to your advantage and have them reach out on your behalf.
All job search experts will tell you, the way to finding a new job is through your network and people you know. Though you may be thinking, "I only know lawyers" – well, they have clients in different companies, etc. that they can introduce you to.
Some other things you can do to expand your network is to join trade associations and groups. Use LinkedIn, attend meetings, and happy hours. Get to know people in the industry you want to be a part of and make your dream a reality.
Begin Your Dream Career
You've set the goals, created the plan, and used your network – now it's time to begin the career you've always dreamed about. Going to work every day, passionate about what you do, and excited and happy to do it is what everyone hopes for, and now you can actually experience it.
The truth is, you completed your law degree and no one will ever be able to take that away from you. It's a good backup to have, but don't let that security keep you from what you really want. There's a reason you decided to leave law, and there's a reason you read this article – step out in faith that the job you want is out there waiting for you.
Related Questions
What can I do with a law degree (without becoming a lawyer)? Many law school graduates move on to jobs that are not connected to a law firm. Some of these jobs may include: politics, lobbying, law professor, legal consultants, mediators, journalism, real estate attorney, and much, much more.
Having a law degree means that you will always be able to fall back on it if necessary. If you've passed the bar, you will always be able to practice law. You have a great backup if your first career doesn't work out – but make sure you enjoy it! Life is long and we work every day, if you aren't happy with law then find something else.
Is law school worth it if I don't want to be a lawyer? The answer to this question depends on what you intend to do career-wise. If you are looking to go into politics or at joining the intelligence community then law school is a wise choice. Law school and a law degree can be very useful in any industry – but make sure you know what you're getting into.
Law school is expensive and it is a three-year commitment. Not just three years of school, three years of mentally exhaustive reading, writing, preparing, exams, and group work. If you are not prepared to accept the challenges that law school faces, you should look for another way to reach your desired career.
If going to law school will help you land a job in your desired industry, then by all means you should attend. However, you should also be aware that it may take time to pay off any loans or debt you incurred while in school. Don't make the decision lightly, if you have any doubts, then law school is probably not for you.
Thank you for reading! Find more simple legal information here.