Understanding Why Lawyers Prefer to Settle
Trying to understand the intricacies of court proceedings and legal ease when you're not a lawyer is like trying to understand another language when you've never learned it. Needless to say, it's complicated. You hire a lawyer to fight for your case, so when they broach the topic of settling, it can be confusing and frustrating. In this article, I'm going to provide you with some of the reasons why your lawyer may advise settling your case.
Why does my lawyer want to settle? There are a variety of reasons why your lawyer may want to settle your case. A few of them include:
Settling may be the best outcome
Litigation is expensive
Time-sensitive: you may need the money now
New evidence has come to light that hurts your chances at trial
Litigation is uncertain for all parties involved and as your lawyer prepares for your case, they may come to the conclusion that settling is what's best for you. Trust your lawyer. You hired them for a reason, but you do still have the right to refuse settlement and pursue a trial.
Settling May Provide The Best Outcome
Your lawyer may have agreed to take on your case, but they did so with a good idea of how would turn out. The truth is, over 90% of cases end in settlements. Of course, it will depend on the type of case presented, but the likelihood that a trial will occur is much lower than advertised on TV.
After all of the pre-trial preparation, depositions, and collection of evidence, maybe your lawyer is fully prepared to go to trial – until the other side decides it's not worth it and offers a fair settlement. In this case, it is probably in your best interest to settle because the offer may be much higher than what would be ruled on in court.
A settlement may come out to the same decision in court, but lawyer fees may take half or more of that away from you. If you hired a respectable attorney, they will be honest and fair when advising you.
Litigation is Expensive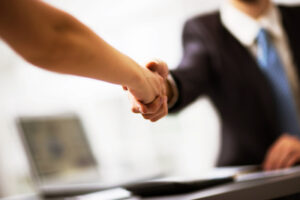 Attorney fees can be remarkably expensive. A court case can take at least a few months to resolve, but more than likely, a year or longer. During this whole time period – you are paying for your lawyer's services.
Estimates show that the average trial costs each party a minimum of ten thousand dollars a day in fees and lost time. That's a whole lot of money riding on a decision that isn't up to you or your lawyer.
All of this information on cost is not meant to scare you, but rather to prepare you. When you decide to pursue a legal case, it's important to keep in mind what that means. You should acknowledge the cost both in money and time that will come from it and decide if it's worth it to pursue.
Time-Sensitive: You May Need Settlement Money Now
It should hopefully be no surprise to you how long it takes for a case to be concluded in court. From the very beginning of hiring a lawyer and filing the lawsuit, to the trial date, and actual trial – it can last a year or longer.
Not only can that be extremely taxing on you mentally, but it also adds up in dollars. Your lawyer likely knows all of this information and is going to choose a route that truly benefits you. In this case, it could be settling so that you receive the compensation you deserve without taking a huge chunk for lawyer fees by going to trial. Especially in the case of individuals, small businesses, or non-profit organizations – every dollar counts.
In terms of preparation, 4 to 5 hours of work can be expected each night during a trial. You're paying for this in fees and your lawyer is paying for this in time. You should be extremely confident in your chances of winning to stick through the 6 months to a year of long days and nights when you don't know what the outcome will be.
New Evidence: Your Chances of Winning Trial May Diminish
Though a case may not go all the way to trial, your lawyer should still make preparations in case it does. This means taking the time to collect all of the evidence, build up your claim, prepare to defend that claim, and establishing your case.
After all of this preparation, it is possible that new evidence comes to light during a deposition or hearing. If this evidence has a chance to hurt your chances in court and can be verified, your lawyer may decide that settling is you best chance at getting something out of the case.
In the instance of new evidence being introduced, you should be smart to listen to your lawyer and accept the settlement. Even if you have strong feelings about the situation and want to move forward to trial, there's a strong possibility that you won't win and will end up with lost money and time.
Trust Your Lawyer
It can be extremely confusing and frustrating after you've spend time preparing for a trial and you're ready to win your case – and then your lawyer starts talking about settling. Up until then, you though your chances looked good and felt confident about winning. And now, your lawyer is letting you down, right?
Not necessarily. I understand why you would be frustrated and disappointed in your attorney – but the truth is, they have more knowledge and experience than you. It's important that you take the time to realize this.
Yes, you hired your lawyer to fight for you and defend your case, but in the end, it may not be what's best for you. If your attorney broaches settlements, take the time and listen.
You may still feel that pursuing trial is best, and if so you do have the right to refuse the settlement against your counsel's wishes. BUT! Be prepared that the outcome may not be in your favor.
Related Questions
What does the average settlement look like? To be honest, there isn't really an "average" settlement. Legal cases range widely from workers compensation, to personal injury, to criminal claims – which means you can't really expect a certain number.
Your lawyer will prepare you with the necessary information on your chances of winning trial, the cost of your case, and what a potential settlement could look like.
When should I ignore the settlement and pursue trial? If money isn't the issue and it's more about saying something – then work with your attorney to plot the best course of action. More than likely, you want the money though – in this case, listen to your lawyer's advice.
Though you have the right to refuse a settlement, negotiation can still take place rather than moving straight to trial. My advice would be to take this path first! If you still feel strongly, talk with your lawyer and let them take the necessary steps.
You do have the right to refuse settlement, however, there are still some legal rules and regulations that must be followed. If your case makes it to trial, the judge may ask whether settlement was discussed and why it was refused – there must be an acceptable response to this question.
More than likely, refusing a settlement will cause you more trouble than it's worth, so just trust your lawyer throughout the proceedings.
Thank you for reading Legal Blaze! Find more simple legal information here.