Paralegals – Law School Or Not?
We've all heard plenty about lawyers, attorneys, and paralegals. But many of us may not know what it takes to be each of these. Even if you aren't pursuing a career in law, knowing what a paralegal is and how they become one is quite interesting! So let's start with the most basic question, what kind of schooling or training do they go through?
More specifically, are paralegals required to go to law school? Paralegals are not required to go to law school. The only formal education they need is a certificate or diploma from an accredited paralegal program, which can be earned in as little as half of one year (or about 20 weeks), depending on the college you attend.
More than 400 colleges and universities provide certificate programs for aspiring paralegals. But if you want an associate's degree, it will take two years of full-time study to complete this course of study.
Paralegal certificates or diplomas can be earned in as little as 12 months (about 20 weeks). However, the ABA requires that paralegal courses must comprise at least 600 hours or about 33 semester hours.
While paralegals are not required to go to law school, some take the opportunity to enroll in law school. Completing a law degree program will take three years of study after earning your bachelor's degree (four if you attend full-time).
I'm sure you have more questions about paralegals, so let's talk more about what they do and why people choose to be one.
Why Paralegals Don't Attend Law School
Since paralegals act more as an assistant to lawyers, law school isn't necessary. Paralegals aren't allowed to represent any party in court, and they can't give legal advice or create legal documents for anybody other than their client. Therefore, since they are not representing or giving knowledge of the law, they don't need the schooling.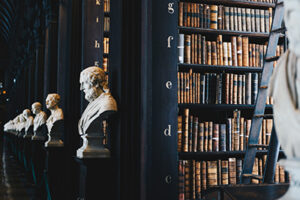 How To Become A Paralegal
So if paralegals don't go to law school, how do they go about becoming one? Aspiring paralegals have two options for how to become a paralegal.
The first option is completing formal training at an accredited paralegal program. These programs are often run through community colleges or vocational schools, and they usually require applicants to have taken prerequisite courses in English, math, and business. Upon successful completion of a nine to 12-month program, graduates receive an ABA-approved certificate from the National Association of Legal Assistants (NALA).
The second option is taking the traditional route: getting hired as a legal secretary or paralegal assistant and completing on-the-job training with a mentor. Keep in mind, though, that starting as an assistant or secretary can take longer than formal training.
The Responsibilities Of A Paralegal
The exact responsibilities of a paralegal will depend on where they work. Some work very part-time while others work 40+ hours a week. Essentially, most paralegals do things like:
Conduct legal research
Answering client phone calls and emails
Schedule appointments for the lawyer
Reconcile financial records of the law firm
Draft correspondence and pleadings (essentially, like writing a business letter but for lawyers)
Collect and analyze evidence
Prepare pleadings and briefs
Summarize depositions
Prepare witnesses for trial testimony
And more! So basically, a paralegal can have a lot of different responsibilities. It all depends on the lawyer and law firm they work for.
Why People Choose To Become A Paralegal
People choose to become a paralegal for many reasons. They could be doing it as a stepping stone to a more lucrative job. Or they could be passionate about the law and specifically want to become a paralegal so that they can work closely with lawyers, but not have to attend law school themselves.
Some people also become a paralegal because they can make more money as a paralegal than they could work in a different profession. In fact, according to the Bureau of Labor Statistics, the median annual salary for a paralegal was $44,150 in 2016. That's about $21 per hour – pretty good pay for somebody who doesn't have a degree.
The BLS also showed that there were about 558,870 paralegals and legal assistants employed in 2016, and employment of these professionals is expected to grow 20 percent from 2012 to 2022. So it's not surprising that more people are going for paralegal training instead of law school.
Paralegals Aren't Secretaries
Although they are often referred to as lawyer's assistants, they are so much more than a secretary. Paralegals perform a wide variety of tasks for lawyers, including legal research and writing. They have a lot of responsibility and oftentimes, a lawyer will have both a paralegal and a secretary.
Even though formal training is not required, an aspiring paralegal should possess certain skills and qualities. Paralegals must be able to understand laws and regulations. They also need to be familiar with legal terminology and technologies that can aid them in their duties.
In addition, a good paralegal possesses excellent writing and communication skills. They should be able to summarize a case and make it easy for the reader to understand.
The Difference Between A Paralegal & A Lawyer
There are some similarities between paralegals and lawyers, but there are also significant differences. For example, both work with the law to help people who have legal issues.
However, while a lawyer is someone who has completed law school and can practice law, a paralegal has not taken law school and can help with legal issues but cannot practice the law themselves.
So, in general, lawyers are people who were able to complete law school; they hold Juris Doctor degrees (or "JD" degrees), which is what enables them to take the bar exam and become licensed attorneys. Paralegals, on the other hand, hold only an ABA-approved paralegal certificate.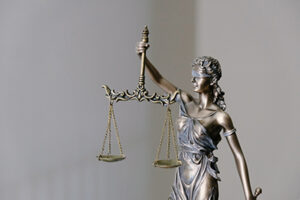 Are All Lawyers Paralegals First?
Once someone has completed law school, do they have to be a paralegal first before becoming a lawyer? The answer is no.
People can become lawyers right after they graduate from law school by passing the bar exam and becoming licensed attorneys. However, most new lawyers do choose to work as paralegals or legal assistants for one-to-two years first before opening their practices or joining an existing firm.
It's also important to note that the number of law schools is increasing at a steady rate across the country.
According to the American Bar Association, there are currently 201 ABA-approved law schools in the United States (this number goes up annually), and 46 states plus Washington DC require that applicants take the Law School Admission Test (LSAT) for admission into these law schools.
However, some lawyers will hire paralegals on a contract basis to get work done. This has happened because law firms are having trouble finding new lawyers who will work for them on contract instead of full-time. So some paralegals have become contractors, which can be either temporary or long-term positions.
What Else Can You Do With A Paralegal Degree?
So what can you do with a paralegal degree? Well, since it's an entry-level degree, most people think they will be limited to doing legal research for lawyers. But the reality is that you could go into almost any profession and still use your paralegal training. This includes:
Education
Non-Profit
Accounting
Pharmaceuticals
Bookkeeping
Insurance
All of these fields can benefit from somebody with paralegal training. Writing, public speaking, and research skills are all things that will help in almost any field!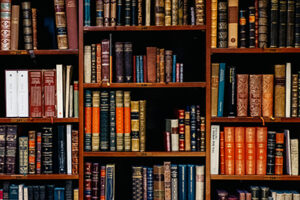 What Are Some Myths About Paralegals?
There are a few things that people think about paralegals which aren't entirely true. For example, many people believe that paralegals mostly deal with filing and copying documents- which is not usually the case! Paralegals do a lot more than this.
Another myth is that paralegals don't need a bachelor's degree to become a paralegal. While you don't need any formal university training, having a four-year degree can be very beneficial and it will open doors for you in the legal world.
The last myth is that paralegals make a ton of money. While it is true that you can make a decent salary as a paralegal, most people would rather have the stability and security that comes with being a lawyer than being a paralegal.
What Is The Difference Between An Attorney And A Lawyer?
Now that we've covered what paralegals and lawyers are, what about attorneys? An attorney is someone who has been admitted to the bar and can practice law. Attorneys have explained that they are "licensed professionals, members of a learned profession."
However, attorneys aren't always lawyers. You could become an attorney before going to any formal university at all! This is what's called being a "self-taught" or "pro se" attorney. You can even still take the bar exam and be admitted to practice law even if you haven't gone to university at all.
There are pros and cons to being an attorney, but this also depends on where you live. For example, it's much easier for someone who went to school to become an attorney in New York City than it would be in other parts of the country.
If you are interested in becoming a self-taught or pro se attorney, you'll want to do some research on your state's laws first. Some states don't allow this at all unless you have gone to law school.
I hope you enjoyed this article about paralegals! Now you know what is required to become one and what their responsibilities are. Thank you for reading!