Reasons Your Lawyer Might Not Be Answering Your Phone Calls
Going through a legal battle can be a stressful experience filled with uncertainty and fear. You may have questions or concerns during the process, and it's normal to want your lawyer to respond as quickly as possible. Unfortunately, there are times when your lawyer might not be available to answer your phone calls right away. So if you find yourself starting to worry and wonder, "why won't my lawyer answer my calls?" Here are a few things to consider:
Busy schedule
Communication preferences
After-hours
Technical difficulties
Legal issues
Lack of Information
Now that we know some possible causes for your lawyer not answering your phone calls, let's look at each one in detail so you can see which one may best fit your situation.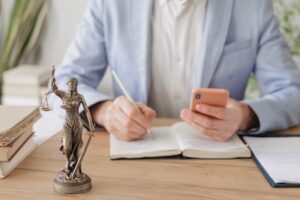 Busy Schedule
Your lawyer may simply be too busy to answer the phone right away. Depending on their workload, they may not have time to respond to every call or text message that comes through. If this is the case with your lawyer, it's important to remember that they are likely doing their best and trying to manage all the demands they are facing. They could also be handling some personal/family commitments that take up their time temporarily.
Communication Preferences
Another potential reason why your lawyer isn't answering your phone calls is that they may have a certain communication preference. Some lawyers prefer email or text communications over voice calls, and some may even prefer in-person meetings for more complex issues. So if you've been trying to contact your lawyer via phone, it's important to check in with them and see what method they prefer.
After-Hours
Your lawyer may not be available after regular business hours or on weekends. This is an understandable arrangement, as lawyers need time away from the office just like everyone else. If this is the case with your lawyer, understand that they will likely get back to you the next day. Also, they could be out of town or on vacation and not answering their phone. It may be a good idea to ask them about their upcoming schedule in the next couple of months so you will know ahead of time when they won't be able to be reached.
Technical Difficulties
Sometimes, your lawyer may be unable to answer the phone due to technical difficulties or a disruption in their service. This could be anything from a power outage, a computer issue, or even an interruption in their cell service provider. If this is the case with your lawyer, they may not get back to you until the issue is resolved.
Legal Issues
Your lawyer may not be answering your phone calls because they are dealing with a legal issue. This could mean that they are in court, at a meeting, or handling others that require their immediate attention. In addition, if for some reason there is something legally or ethically keeping them from responding to you, they may not be able to answer your calls. If you believe you or your lawyer have breached your fiduciary duty, then you should seek legal advice from an experienced lawyer.
Lack of Information
Finally, if your lawyer is unable to answer your phone calls it could be because they lack the information needed to handle your case. This could mean that they are waiting on documents or evidence that hasn't been provided yet. It's important to provide your lawyer with all the necessary information so they can review and handle your case properly.
When Is My Lawyer Required To Communicate With Me?
By professional standards, your lawyer is required to respond to you in a timely and reasonable manner. This means they must promptly notify you of any developments in your case, answer all questions honestly, and provide legal advice as needed. They are also required to keep your information confidential and ensure that their fees are fair and reasonable. Your lawyer is also expected to inform you of any changes that might affect the outcome of your case.
Actions You Can Take If Your Lawyer Is Ignoring You
Let's say you have ruled out all of the above-mentioned reasons why your lawyer may be ignoring you and still haven't heard back. In this case, there are a few steps you can take to get in touch with them.
First, look through all your emails and text messages to make sure that they didn't send any messages that went unnoticed or unread. If not, call their office and leave a message if they don't answer, or try to contact them through an alternative means of communication such as email or fax.
You can also file a complaint with the state bar association in order to bring attention to your case and get the issue resolved quickly. It's important to keep in mind that filing a complaint against your lawyer could have repercussions, so it should only be used as a last resort.
Finally, you can always seek out another experienced attorney if your current one is not responding to your calls or emails. It's important to remember that lawyers are busy professionals and may sometimes miss an email or call. But if they continuously ignore you and fail to communicate with you in an efficient manner, then it might be time to move on. Just make sure to find a lawyer that specializes in that area of law, such as an estate planning attorney.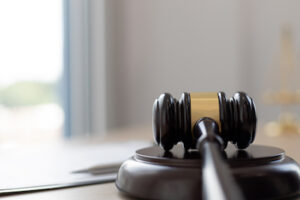 The Bottom Line
Communication is key when it comes to the relationship with your lawyer, so don't be afraid to reach out and keep them informed of any changes or updates in your case. Remember that if your lawyer does not respond to you in a timely manner or ignores your calls, there are steps you can take to hold them accountable for their behavior.
Ultimately, it's important to remember that communication between you and your lawyer is a two-way street. If you're having trouble reaching your lawyer, be sure to explain the issue clearly so they can understand what's going on. It may also be helpful to agree on a particular method of communication that works best for both of you. With this in mind, you should be able to maintain a strong working relationship with your lawyer, no matter what.
We hope this article was helpful to you in understanding why won't my lawyer answer my calls. Please share and come back again for more legal information and tips.
Related Questions
What if I paid my lawyer a retainer fee and they won't answer my calls?
If you paid a retainer fee to your lawyer and they are not answering your calls, you should try reaching out to them via other means of communication such as email or fax. If that doesn't work, contact the state bar association and file a complaint with them. Be sure to keep all documentation regarding the retainer fee and your attempts to contact your lawyer.
What should I do if my lawyer is taking too long on my case?
If you feel that your lawyer is taking too long on your case, you should bring this up with them as soon as possible. Explain why you feel that they are taking too long and give them a timeline for when you would like to see progress. If your lawyer is still not responding or making any headway, then it might be time to look for another lawyer who can work on your case more efficiently. Just remember to find a lawyer that specializes in that area of law such as a business lawyer.
What can I do if my lawyer calls me too often?
If your lawyer is calling you too often, it may be helpful to explain the situation to them and set up a more reasonable schedule for communication. You can also ask them to provide updates via email or other means of communication in order to reduce the number of calls. Ultimately, communication between you and your lawyer should be mutually beneficial and respectful, so be sure to speak up if you feel something is not working.