Lawyers have a very important job in various types of business deals for any company or business and practice in more of a general capacity, but some of these lawyers have more unique areas of focus. One of the specific areas that require a specialized type of practice, is merger and acquisition deals.
If you are like most people, you might be wondering—what do mergers and acquisitions lawyers do? 
A Mergers and Acquisitions Lawyer advises and mediates complex and intricate merger and acquisition deals between businesses. They negotiate terms, provide expert advice, and draft important documents. 
Because mergers and acquisitions (or M&A) are quite complicated, there are quite a lot of lawyers who have dedicated their skill sets to these kinds of negotiations.
If you are looking to pursue an education in this area, or you are even looking to see if you need this kind of lawyer to assist you in your transition, here is a breakdown of what a mergers and acquisitions lawyer actually does in more detail: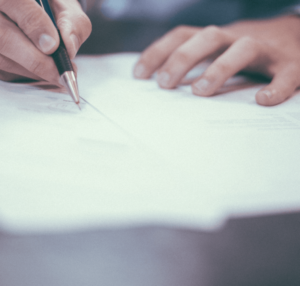 What Do Mergers and Acquisitions Lawyers Do?
Mediate
Lawyers play only one small part of the big picture when it comes to the people involved in closing a mergers and acquisitions deal. Real estate brokers, accountants, and bankers are also present and provide services to get things finalized.
Although each of these people plays a key role in keeping the ball rolling, it is usually the mergers and acquisitions lawyer that is the main point of contact. Basically, every single part of the transaction will be reviewed by the council at some point in time for approval.
That being said, the mergers and acquisitions lawyer is a mediator because they are the middle man for the professionals and the client in the arrangement.
Negotiate
One really big part of almost anyone in the area of law is the art of negotiation. Most people think that this means lawyers only try to argue their way out of everything and eventually get what they want, but negotiating is actually quite different from arguing.
The job of the mergers and acquisitions lawyer is to make sure that the negotiation closes like it was originally meant to be closed when it was originally meant to be closed, and that everyone is happy with the final verdict.
To get this kind of outcome, the M&A Lawyer has to work differences of opinion, counsel that is opposing, as well as mediate conversations between other professionals who are involved while respecting all of the timeframes, goals, and terms that have been put into place ahead of time.
A lot of the negotiation actually happens ahead of time so conflicts can be avoided, but many will be unearthed before the deal finally comes to a close.
Advise
Before any kind of deal is struck up between both parties, the mergers and acquisitions lawyer must first serve as an advisor.
The lawyer will investigate and assess what state the companies are in, make sure that they are both in good financial stances and then ensure that all corporate and official records are available.
Serving as advisors, they will want to make sure that the clients they represent are going to get the best possible outcome for their business, while at the same time identifying any concerns and providing counsel for how to make decisions about the transaction.
On top of all of this, the M&A Layer will update the client as requests are made and different parts of the transaction move forward. As an advisor, your lawyer should always keep you aware of what's going on, navigate multiple changes and assist you in weighing your options.
Draft
These kinds of mergers and acquisitions deals need a lot of documentation like opinions, letters, contracts, government applications, and term sheets, along with many other written papers. Creating documents like this are also one of the many jobs of the mergers and acquisitions attorney.
In most cases, there won't just be one lawyer involved, but a whole team from one firm, and even from multiple firms in some situations. Lawyers are pretty good at conquering and dividing the workload, so there might be designated teams assigned just to drafting documents.
In these deals, you can't fall short on the grammar, punctuation, and words, or else disputes might come up. Because of this, all documents usually go through many rounds of checking before they are actually finalized for the last stages of the deal.
How Do I Become A Mergers And Acquisitions Lawyer?
For some lawyers or lawyers to be, not seeing the inside of a courtroom might sound somewhat appealing. Becoming a mergers and acquisitions lawyer could be the next best step for you.
Because these types of jobs are pretty rare, you will need to get high grades in law school to have any kind of job with a larger law firm.
That being said, you might be wondering—how does one become a mergers and acquisitions lawyer?
1. Four Year Degree
For starters, you will need a four-year degree to even apply for law school. Thankfully, you actually don't have to study pre-law because a lot of schools don't offer it. You can study anything you want.
You'll need to do the best you can and shoot for a score of 3.7 or higher if you desire to get into a top-ranked school. Otherwise, a 3.0 should do the trick for getting into most schools.
Your undergraduate GPA is one of the most important deciding factors for most law school admissions.
2. LSAT
Getting a good grade on your LSAT is extremely important for making it into any law school. On average, the score tends to land around 150, and it's safe to say that if you fall below this score, you probably won't get admitted. That's why it's important to not mess around when it comes to this exam.
This exam is administered four times a year. September, December, February, and June. Generally, this test is given on Saturdays, but exceptions can be made for certain religious reasons.
The main areas of testing are logical reasoning, analytical reasoning, reading comprehension, and writing. You can find old exams online to practice for the test or pay for a prep course leading up to the exam.
3. First Year
After you apply to law school (and get in), you will want to do well in your first year of classes. Larger law firms actually check the scores from your first year when deciding to hire or not. You need to do the best you can so you can hold your own. Some of the first year courses in law school include:
Property
Torts
Constitutional Law
Legal Writing or Legal Methods
Criminal Law
Contracts
4. Electives
The last two years that you are in law school will be focused on the electives that you choose. You will want to take all of the M&A related courses that are available to you. Some of the electives you might want to look for are:
Accounting for lawyers
Federal Income Tax
Business Associations
Securities Regulation
Antitrust Law
Mergers and Acquisitions
5. M&A Assignments
Once you have finished Law School, passed the MPRE test and Bar Exam, you will want to get M&A Assignments as a summer associate. You will want to take as many of these finance or corporate assignments as you can so that your interest in the area can be seen.
After you complete your time with them, the firm will choose which people to offer full-time employment to.
If all goes smoothly, you should know which law firm you will be employed with before or as you begin your third year at law school.
6. Job Search
Hiring a new employee at a firm fresh is rare. Generally, a law firm will want an experienced lawyer and hire them as a lateral hire. The only way to get hired fresh out of law school is through an on campus interview process.
Regardless, a student can always keep their eyes open for any positions that become available throughout the school year or even after your graduation. Some mid-sized firms could realize that they are in need of a fresh employee, so you can prepare your resume, transcripts and application materials.
Another thing you can do is planning to meet with a career counselor. Doing this can be a big asset in any job search.
7. Lateral To M&A 
Starting in a field unrelated to mergers and acquisitions law is not unheard of. If this is the case, you should spend time looking for openings in the M&A field at the same time. Because larger firms hire associates as laterals, you will definitely want to stay on the lookout.
Another good strategy is to network with M&A lawyers because they might know of some job openings at some of the mid-sized law firms in the area.
Ideally, it is good if you are already in the legal field of transactions, like real estate. It could be somewhat difficult trying to lateral as an associate in a much different field.