Business lawyers handle a lot of cases that deal with issues concerning business properties, business disputes, business laws, business regulations, business mergers, and business acquisitions. They are also in contact with clients who are employees, business owners, and insurance agencies. 
With all of these different variables and contacts, there are bound to be cases with criminal activity and crime scenes, and there is a lot of physical evidence that needs to be looked through before the case comes to a close.
But what is a business lawyer's role when crimes like these occur?  Do business lawyers investigate crime scenes? Or do they stay in the office?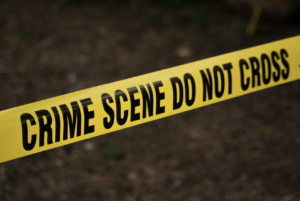 Lawyers rarely ever go to an actual crime scene to investigate. Normally, a criminal business or defense lawyer will be in communication with a crime scene investigator who has access to physical evidence, photos and other important pieces of information, but this occurs a good amount of time after these pieces of evidence have been studied and tested in great detail ahead of time. 
While many lawyers occasionally have situations where they need to investigate physical evidence or look further into some situations to make final deliberations on a case, there are other types of lawyers who deal with criminal cases and the investigations of crimes on a daily basis. 
What Kind Of Lawyers Work With Criminal Cases? 
Dealing with criminal cases is normal for most lawyers, but the person who will deal with criminal cases the most is a criminal attorney. 
A criminal attorney's job is to assist their client in fully comprehending the complexities of criminal law. They will also spend time helping their clients comprehend how what they have done may not actually have broken a criminal law. 
If this attorney is working in defense, they will probably support their client by explaining how a certain action step may result in a criminal offense. If this lawyer is working for the state, their job would be to help police officers gain a clear understanding of the best ways to practice the enforcing of the law.
For the defense attorney, their goal is to develop a strong defense for their client and collect as much evidence as possible to help support their case. Once they have all of the information and have looked into details from the crime scene, the criminal lawyer will figure out if a viable defense has been assembled. 
For the prosecuting attorney, their job is to highlight any evidence in favor of the client for prosecuting the case. They will make important choices about what direction to come at the case from on behalf of the client they are representing. 
So if criminal lawyers are dealing with a lot of the crime scene investigators, what are business lawyers dealing with on a regular basis? 
What Kind Of Cases Do Business Lawyers Work With? 
While business lawyers may not be on the scene of certain crimes, they definitely have their plates full with advising businesses on the vast amount of legal rights, obligations, and responsibilities they have. The number of legal issues that arise in this field can be staggering. 
Some of the areas that business lawyers assist in are: 
Mergers & Acquisitions — In this area, business lawyers will help their clients by helping them find the correct amount of financing for mergers and acquisitions and assist them by giving council about negotiations, drafting and contracts in preparation for the sale areas of the companies.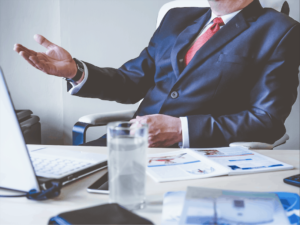 These kinds of mergers and acquisitions events are extremely complicated and deeply impact the businesses involved on every level, so this needs to be done with absolute professionalism and accuracy, despite the complexities of the process. 
Company Disputes — Even if the businesses are small, disputes can blow up to be a very large problem that needs mediation. Two companies with multiple disputes will result in a very time-consuming, complicated and difficult process. 
A business attorney will be able to help both of the businesses come to an agreement via the means of mediation, litigation or binding arbitration, and will do their very best to save both of the companies time and money in the most peaceful way possible. 
Company disputes are able to start as a bi-product of many different kinds of situations, but some happen more regularly than others. One example is that businesses that are employing purchasers, contractors, suppliers or business partners do not come to an agreement over the terms of a contract. 
Business disputes can also come from trade secrets being shared without it being previously approved or authorized. When intellectual property, sensitive or confidential information or other secrets are distributed incorrectly, it opens the door for a myriad of problems. 
Business Regulation & Laws — All businesses are required to adhere to local, state and federal laws that directly impact the operations of the company. Depending on how big the business is will determine what kind of regulations and laws are applicable and which ones are not. 
A lot of new companies need a business lawyer because they can easily be swallowed up by the huge amount of details that come with a start-up business. A brand new company needs to be aware of corporate governance by helping them keep up the requirements for keeping a corporation status, assist them with their intellectual property by securing patents and trademarks, and even with coming up with an exit strategy by developing buy-back or buy-sell agreements to make sure that any shareholders or partners can avoid legal problems when trying to sell their interest. 
A business lawyer is able to assist new companies by walking them through all of these different legal steps and is able to answer any questions they have along the way. They are also able to provide many more valuable services that aren't mentioned here in this article. For more information on what services a business lawyer is able to provide, click here!