If you are going through difficult life challenges such as dealing with an injury from a car crash, the complexities of a divorce or even disputes between two businesses, it might be time for you to seek out the help of a litigation attorney. But what does a litigation attorney do exactly? We are going to cover this more in-depth but put simply: 
A Civil litigation attorney is someone with professional legal experience who represents defendants or plaintiffs in civil cases. Litigation attorneys are also referred to as litigators or trial lawyers. 
These days, people in America are pursuing lawsuits for even the tiniest reasons, from undercooked food to loud music. This means that you or someone you know has probably had an experience with such a lawsuit, or will have one in the future.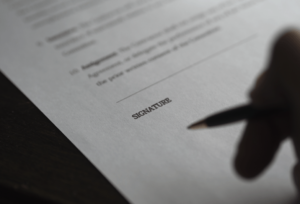 Navigating a lawsuit is no easy task and just knowing how to get through the difficulties of courts and processes can be overwhelming. That's why litigation attorneys are needed today. 
While you do have a right to legal counsel if you are in a criminal case, there is actually no federal constitutional right to counsel when it comes to dealing with civil cases. Because of this, a lot of people go to court without any kind of legal representation and take the risk by reducing their chances of winning the case by a substantial amount. That's why it is a really good idea to consider hiring a litigation attorney to help you achieve the best possible outcome in your case. 
What Does A Civil Litigation Attorney Do? 

It depends on what kind of dispute is taking place and what the situation is, but normally a litigation attorney pretty much has their hands in every aspect of a case by managing every step of the process. They will spend time gathering evidence, looking through all the minor details involved with the case, reading depositions, interviewing all witnesses involved, assessing important information like settlements, and pleadings. This attorney will also help you navigate all the really complicated words and phrases that come with these kinds of legal matters. It's easy to see that having a litigation attorney on your side would be a huge asset to anyone dealing with a civil lawsuit.
Often times an attorney will focus on one area like business law or family law rather than dealing with a wide variety of different cases. If you aren't sure what kinds of cases are usually covered by a litigation attorney, here are some of the different kinds of lawsuits that can be handled by a litigation attorney — 
Lawsuits Handled By Civil Litigation Attorneys: 
Business Disputes 

Intellectual Property

Medical Malpractice 

Antitrust Litigation 

Estate Litigation 

Shareholders Oppression

Constructions Liens 

Mechanical Liens

Personal Injury Claims 

Environmental Law

Employment Lawsuits

Divorce Disputes

Family Disputes 

Real Estate Lawsuits 

Product Liability Suits 

Landlord Lawsuits

Tenant Lawsuits 
3 Stages Of Preparation For A Civil Litigation Attorney 
1. Case Assessment 
A litigation attorney will start out by spending a lot of time consulting with the client. Everything begins with looking through all the evidence that is currently available to see if there is enough to build a strong case. Once they have all of this information, the attorney will spend time coming up with a plan on how to best move forward with the lawsuit.
2. The Handling Of Documents 
In any litigation case, there will be documents, documents and more documents that all need to be filled out and turned in within certain deadlines. If some of these documents are forgotten about or not turned in by the deadline, things can change for the worse in the lawsuit. If you have a good litigation attorney, they will know all about these documents and their deadlines. They will know exactly what to fill out and know exactly when to turn them in. This eliminates a huge amount of stress from the client. 
If you aren't familiar with what kind of documents that will be handled throughout a lawsuit, here is a list that lays them out — 
Documents Handled By A Civil Litigation Attorney: 
Defenses 

Affidavits

Discovery 

Complaints

Interrogatories 

Further and Better Particulars 
3. The Drafting Of Pleadings 
When dealing with these types of lawsuits, there are quite a few motions and pleadings that will be filed with the court. Depending on the complaint filed, the litigation attorney on your case will draft an answer or counterclaim if you are the defendant. To be able to come up with a correct response, the attorney will assist you in investigating any allegations that have been filed. On top of all of this, it is your attorney's job to draft pre-trial motions as needed. 
Why Do I Want To Hire A Civil Litigation Attorney? 
No Regrets — Hiring a litigation attorney is strongly encouraged with any civil litigation case, but in case you need a little bit more convincing, here is some more encouragement to hire a litigation attorney.
Ask anyone who has ever been in court without any representation of what they regret most, and they will all tell you that it was not hiring a litigation attorney to help them. If you do decide to represent yourself in the case, it's easy to forget that this means you will be extremely close to the case material. This means that you will be dealing with a lot of emotions and these emotions can make it a lot more difficult to concentrate on the task at hand. This results in poor representation of yourself. Unfortunately, a lot of disputes that started out as civil, have turned into lawsuits as a result of the two sides not being able to put their emotions aside and find resolution in the case.
All of this can easily be avoided just by hiring a litigation attorney. If you do, all of the stress, emotion, and complexity can be taken off of your shoulders and placed on the shoulders of your attorney. They want to be able to take this burden from you because it's what they do best. 
Saving Money — The first thing you think of when hiring any lawyer probably isn't how much money you are going to save, but this is actually a surprising reality. 
There are so many fines and penalties that pop up through the process that you actually save money in the long run. A litigation attorney will also help the chances of you getting a good judgment, which keeps you from having to pay the other side, also giving you a little in your pocket as well. 
Avoid Personal Damage — When you are in the middle of a litigation case with no representation, you need to be extremely careful, especially if the other side has hired legal help. Their entire mission will be to find loopholes and proof that you have given false information. They are easily able to trap you and force you into a situation where you end up being the one in trouble. If you do decide to hire a litigation attorney, they will be able to guide you on what you should or shouldn't do in a court of law, helping you avoid any landmines that could cause even more damage to your case. 
Things To Remember When Hiring A Civil Litigation Attorney. 
Find Someone With Experience 
As we mentioned earlier, there are many different areas of law, so you will want to take some time to make sure you are picking an attorney that has experience with the kind of case material you are dealing with. It is completely acceptable to ask the attorney for some documented cases they have already completed so you can see what kind of experience they have. 
Research Multiple Litigation Attorneys 
If you research and find one lawyer or a friend recommends an attorney, it doesn't mean you have to go with them. Take some time to do proper research and look through multiple attorneys before you make your final decision. 
Read All Of The Agreements 
Once you decide who your attorney, be sure and read through every single page of the agreement forms before anything is signed. Comb through all of the details and don't be afraid to ask questions. Questions like — How regularly will you be updated about the case? What are all of the payments going to look like? You want to avoid any loopholes or surprises from happening unintentionally. 
Assess All Of The Costs 
After everything is in place, it is essential that you take the time to look through all of the associated costs for hiring the attorney. You will want to acquire all of the fees in written form. Check up on all of the arrangements and payment terms to be sure everything is clear and understood. Will there be an hourly fee? Or a flat fee? These are really important things to cover ahead of time to avoid unwanted problems. 
While the world of law and litigation is a complicated one, thankfully it can be made more clear and less stressful by litigation lawyers. We hope you have found this information helpful!