What Happens If My Lawyer Doesn't Show Up For Court
When you find yourself facing a legal battle, having a lawyer by your side can provide the expertise and guidance you need to navigate the complexities of the legal system. However, what happens if your lawyer doesn't show up for court? In this article, we'll take a look at some of the potential outcomes of when lawyers don't appear in court, provide advice on preparing yourself should it occur, and discuss whether you even need them present in certain types of hearings.
The Importance of a Lawyer in Court
Before delving into the potential outcomes of your lawyer's absence, it's important to understand the crucial role that lawyers play in court proceedings. Lawyers are legal professionals who provide legal advice, represent clients, and advocate for their interests in various legal settings, including courts.
When you hire a lawyer, you entrust them with the responsibility of protecting your rights and ensuring a fair and just legal process. Lawyers possess the knowledge and expertise to navigate the complexities of the law, gather evidence, present arguments, and negotiate on your behalf. Their presence in court is vital to safeguarding your interests and achieving the best possible outcome in your case.
What Happens If My Lawyer Doesn't Show Up For Court?
Unfortunately, there may be instances where a lawyer fails to appear in court. While such situations are relatively rare, they can cause significant concern and confusion for clients. So, what happens if your lawyer doesn't show up for court and the possible consequences that accompany this when it happens? These consequences may vary depending on the specific circumstances of your case and the court's policies. Here are some possible outcomes:
Delay or Adjournment
In some cases, if your lawyer doesn't appear in court, the judge may decide to delay or adjourn the proceedings. This allows for the possibility of your lawyer's arrival or provides you with an opportunity to secure alternative legal representation. The court aims to ensure fairness and due process, and a delay may be granted to uphold these principles.
Dismissal or Default Judgment
In certain cases, the court may proceed with the hearing in your absence if your lawyer fails to appear. This could result in a dismissal or default judgment against you. A dismissal means that your case will be dismissed, typically without prejudice, meaning you may have the opportunity to refile. On the other hand, a default judgment means that the court will rule in favor of the opposing party due to your absence.
Ethical Violation
Lawyers have ethical obligations to their clients, including being competent and diligent in handling their cases. If your lawyer's failure to appear in court constitutes a violation of these ethical obligations, they may face disciplinary action by the state bar association.
Ineffective Assistance of Counsel
If your lawyer consistently fails to show up for court without a valid reason, it may constitute ineffective assistance of counsel. In such situations, you may have grounds for filing a complaint against your lawyer with the appropriate disciplinary authorities. However, it's important to consult with another attorney to assess the specifics of your case and determine the best course of action.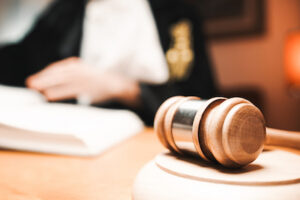 What to Do If My Lawyer Doesn't Show Up For Court?
If your lawyer fails to appear in court, it's essential to take immediate action to protect your rights and interests. Here are some steps that you should consider taking:
1. Contact Your Lawyer
Try to reach out to your lawyer immediately to understand why they did not appear in court. Call their office, send an email, or leave a message if necessary. It's important to document all communication and attempts at communication and to gather all other relevant information before taking further action.
2. Contact and Notify the Court
Inform the court staff about the situation and let them know that your lawyer has not appeared. They may provide guidance on what steps you can take or reschedule the hearing if necessary.
3. Find a Replacement Lawyer
If your lawyer is unresponsive or cannot provide a satisfactory explanation, it may be necessary to find a new lawyer. Look for a qualified attorney who specializes in the relevant area of law such as a business lawyer, so that they can represent you effectively. Ask for referrals, check online directories, or contact your local bar association for recommendations.
4. Gather Documentation
As you navigate this challenging situation, it's essential to gather and organize all relevant documents, correspondence, and evidence related to your case. This will assist both your current and future legal representation in effectively advocating for your rights.
5. Consult with a New Lawyer
Schedule a consultation with a new lawyer that specializes in the relevant area of law such as a tax attorney as soon as possible. Explain the circumstances, provide them with the necessary documents, and seek their advice on how to proceed. They will guide you on the best course of action based on your specific case.
6. File a Complaint
If your lawyer's absence was unjustified or resulted in significant harm to your case, you may consider filing a complaint with the appropriate legal authorities or your local bar association. They can investigate the matter and take disciplinary action if necessary.
Remember that legal situations can be complex, and it's crucial to consult with a qualified attorney to navigate the process effectively.
How to Obtain a Lawyer
When it comes to protecting your legal rights, an experienced lawyer is essential. Here are some ways to obtain a new lawyer:
The Court System
One way you can do this is by finding a lawyer through the court system. Most courts have referral services that provide names of lawyers with expertise in the relevant area of law such as a personal injury attorney. Alternatively, you may be able to get a referral from another attorney who practices in the relevant area of law.
Local Bar Association
Another option is to contact your local bar association, which can provide you with a list of qualified attorneys near you. Additionally, some bar associations offer free or low-cost legal advice and consultations.
Online Resources
You may also be able to find an attorney for a certain area of law through online resources, such as legal directories or state bar websites. Looking online is a great way to find a lawyer in a particular area of law such as a traffic ticket lawyer. Be sure to do your research and read reviews before selecting an attorney.
No matter how you find a lawyer, it is important to make sure that the attorney has experience in your specific area of law in order to protect your rights. It is also important to ensure that the lawyer follows the court's ethical rules and guidelines. Finally, make sure you are comfortable with the lawyer and that you feel like he or she will be able to effectively represent your interests in court.
The Sixth Amendment of the U.S. Constitution guarantees you the right to legal counsel with a criminal defense attorney when charged with a crime, regardless of whether you are innocent or guilty. However, it is important to note that this protection does not extend to civil cases, such as family law matters and disputes over property.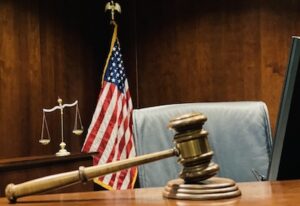 FAQs
Will I be held responsible for my lawyer's actions?
As a client, you are generally not held responsible for your lawyer's actions or failures. Lawyers are independent professionals responsible for their own conduct and obligations to their clients. However, it's important to note that if your lawyer's actions were a result of your instructions or decisions, you may still bear some responsibility. Consult with a new lawyer to assess the situation and determine the best course of action.
Can I seek compensation for any damages caused by my lawyer's absence?
If your lawyer's failure to appear in court leads to damages or losses in your case, you may be eligible to seek compensation. However, this will depend on the specific circumstances and the laws of your jurisdiction. Consult with a new lawyer to evaluate your case and explore potential legal remedies, such as a legal malpractice claim, to recover any damages incurred as a result of your lawyer's negligence.
How can I prevent this situation in the future?
To minimize the risk of your lawyer failing to appear in court, consider the following preventive measures:
Clear communication: Maintain open and clear communication with your lawyer throughout your case. Ensure that you have their direct contact information and establish a communication protocol that works for both parties.
Confirm court dates: Always double-check court dates and ensure that both you and your lawyer are on the same page regarding the schedule. Mark the dates on your calendar and set reminders to minimize the risk of confusion or oversight.
Establish expectations: Discuss your expectations and concerns with your lawyer from the outset. Clarify their availability, any potential conflicts, and the steps they will take if they are unable to attend court proceedings. This will help set clear expectations and avoid surprises down the line.
Conclusion
In the legal realm, having a reliable and competent lawyer by your side is crucial. However, if your lawyer doesn't show up for court, it can be a distressing and confusing experience. Understanding the potential consequences and taking swift action are essential in mitigating the impact of such a situation. Whether it involves requesting a delay, seeking alternative representation, or exploring legal recourse, it's vital to protect your rights and interests. Remember, consulting with a knowledgeable attorney is key to navigating the complex terrain of the legal system.